About the NSICL
The Nevada South Interscholastic Cycling League was organized in 2019 to provide a fun, safe and high quality mountain biking program for students in grades 6 to 12. With the cooperation of our partners and our sponsors, we are able to provide a fun, inclusive, and competitive mountain bike experience. The NSICL is committed to providing a positive experience for all Students in accordance with NICA's Five Core Principles:
Fun: Inspiring friendship, joy, and adventure.
Inclusivity: Everyone should be able to participate in our programs and feel welcomed, respected and supported.
Equity: To encourage participation for all, being committed to fair treatment, equal access, opportunity, advancement and elimination of barriers.
Respect: Consideration for all others, oneself, and the outdoors.
Community: NICA unites diverse people, families and communities through cycling by creating fun and welcoming experiences.
---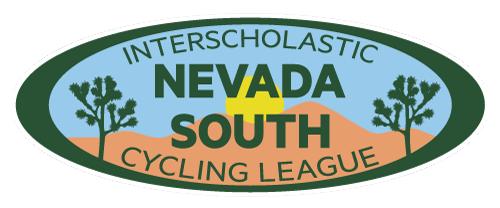 Our Mission
The Nevada South Interscholastic Cycling League work to establish and maintain safe, quality school mountain bike programs. The League is responsible for establishing a climate that will:
Provide Students with the coaching and camaraderie that will help them achieve both competitive and non-competitive cross-country mountain biking goals in a safe and enjoyable manner.
Develop an awareness of what it is to be an amateur athlete that is both gracious and respectful to their community.
Create an environment in which they may discover new friendships and find role models.
Guide students towards learning new skills and disciplines and spread the foundations of mountain biking across the U.S..
Foster a responsible attitude toward the use of trails and wilderness.
Promote the value of cycling to our community as a mode of transportation and as a lifelong sport.
The Nevada South Interscholastic Cycling League:
Fills a niche for students whose needs may not met by traditional interscholastic sports
Gets kids outside
Welcomes and supports diversity in ability, ethnicity, gender, orientation, and skill level
Promotes trail-building efforts and environmental awareness
Improves focus and academic performance in our student-athletes
Promotes health & fitness in teens & their families