Your Donation Will Help Support the NSICL
Your generous donation will help facilitate the development of High School and Middle School teams/clubs for grades 6-12 and provide the education, training, licensing and insurance for coaches and volunteers.
---
Equipment Fundraising Campaign
Our fundraising goal of $30,000 is needed for equipment to host the 2022 Spring Season of the Nevada South Interscholastic Cycling League. Please donate today.
Your generous donations will go toward the purchasing of a cargo trailer, sound system, timing system, computers, AED & first aid, tents, canopies, start/finish arch, 2 way radios, tables & chairs, generators, all kinds of tools and more miscellaneous small items than you can imagine.
Help get #morekidsonbikes by donating today, no donation is too small, every little bit helps and your donation is 100% tax deductible.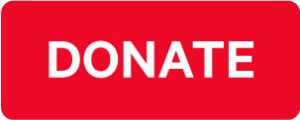 ---
Your donation will stay in the Nevada South League to help expand the programs and camps the NSICL offers to get #morekidsonbikes.
By donating you are not only helping create lifelong cyclists, but you are also encouraging the youth of Southern Nevada to make healthier eating choices, engage in more physical activity, spend more time outdoors, and develop a deeper appreciation and respect for the environment, our trails, and other trail users.
Your support will help fuel the following programs:
Financial Assistance: Provides opportunities for our Southern Nevada Students with limited financial resources.
Coach Development: Provides help to curb the cost for such things as background checks, training and training tools used by coaches to work with our Students to promote the sport of cycling.
Outreach: Empowering every youth to be part of a thriving and engaged cycling community in Southern Nevada.
Programs: Your donations will help fund and grow the following programs:

GRiT (Girls Riding Together): The GRiT program aims to increase female participation in NICA over the next five years to 35%, with an emphasis on recruitment and retention of female student-athletes and coaches. GRiT events are focused on promoting physical health, confidence and self-esteem through skills clinics, camps and female-led rides.
Teen Trail Corp (TTC): The mission of Teen Trail Corps is to educate and empower young adults to take a leadership role in trail advocacy, land stewardship and courteous and respectful use of trails. Events include trail work days, camps and clinics.
Adventure: NICA Adventures will broaden the riding experience for young adults through non-competitive mountain biking activities and events. Guided trips and camps will get students outdoors in an experiential environment where physical challenges, fun and education have equal value toward the overall character development of the participants.
---
With your donation, you are ensuring the best and safest mountain bike programs for the youth in our schools.
The league is a 501(c)(3) non-profit corporation, all donations are 100% tax deductible.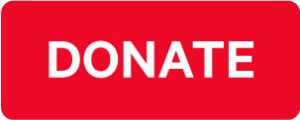 Help get #morekidsonbikes by donating today, no donation is too small, every little bit helps and your donation is 100% tax deductible.