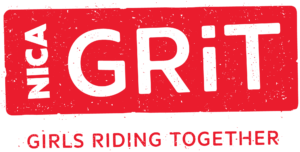 GRiT is a NICA initiative to increase female participation in the league. This fun and FREE event welcomes all current and prospective NICA girls (ages 10+) as well as women interested in supporting the initiative.
The event will include a light breakfast, skills clinic, beginner group ride, games, raffle, and lunch! Please be prepared with a bike in good working order, helmet, and water. Our group ride will be approximately 4-5 miles on beginner mountain bike trails.
We encourage everyone to bring friends! Little to no mountain bike experience required; we have a limited amount of bikes available for those that don't have one, please email jen@nevadasouthmtb.org to check for availability.
Event details:
What: NICA GRiT event
Who: Girls and Women Ages 10+
Where: Mesa Park in Summerlin. We will meet at Mesa Park and then ride as a group a short distance to the trails.
When: February 1, 2020 9AM-12PM
Why: to promote a strong body, strong mind, and strong character through mountain biking
How: TBA
Visit us on Facebook: @snevadagrit and Instagram: @nica_grit_snevada