When:
July 16, 2022 – July 17, 2022
all-day
2022-07-16T00:00:00-07:00
2022-07-18T00:00:00-07:00
Where:
Hanna Flat Campground
38198 Rim of the World Dr
Fawnskin
CA 92333

Contact:
Dennis Leffler
7025755483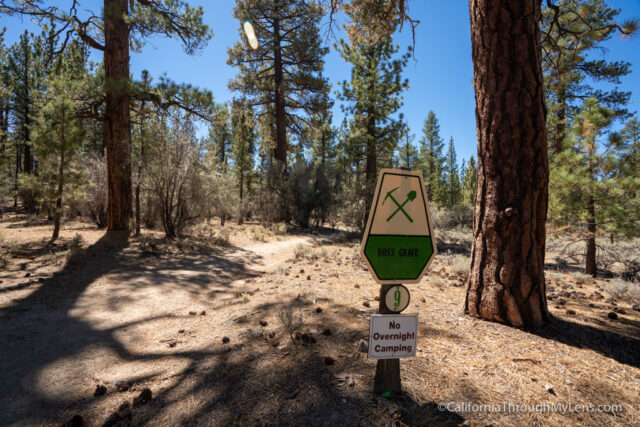 We will be riding the Gold Fever Trail, this is a self guided tour of the Holcomb Valley area, that highlights its rich gold mining history.
Our base camp will be Hanna Flat Campground where we'll set up camp and drive to the start area of the Gold Fever Trail. Everyone participating in the ride on Saturday, will need to pack enough water and snacks for a 4 to 6 hour ride through the mountains, where we'll end up back at the Hanna Flat Campground. This will be a leisurely ride with many stops along the way.
The NSICL will only be hosting the ride on Saturday from 9am to 3pm, so please plan accordingly. Plans prior to and after will need to be arranged individually. There is a group planning to ride the bike park on Sunday morning before the trip back home.
If you plan on attending this event, please click the following link to reserve a campsite for your family. Campsites are limited, so don't wait too long to reserve one. The town of Fawnskin is 2 miles and  Big Bear Lake is 8 miles from Hanna Flat Camp, so if your not a camper you can find a place to stay in the area.
Campsite reservations: https://www.fs.usda.gov/recarea/sbnf/recarea/?recid=26239
For more info on the Gold Fever Trail and Interpretive site: https://www.fs.usda.gov/recarea/sbnf/recreation/bicycling/recarea/?recid=26409&actid=24
Summit Bike Park is about a 25 minute drive from Hanna Flat Campground.