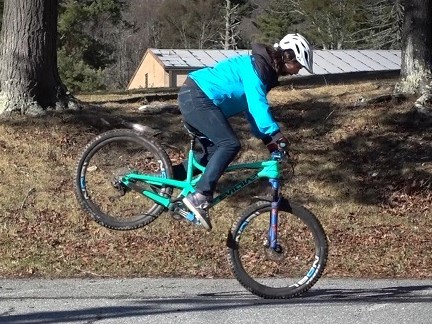 On-the-Bike Skills 201 is the second level of mountain bike skills instruction for NICA coaches of student-athletes. On-the-Bike Skills 101 provides insight to help coaches provide fundamental skills instruction, manage a practice, and lead team rides. On-the-Bike Skills 201 continues with progressive skill development and further resources for coaches to manage more advanced practice activities for growing teams. The key objectives for this training are:
Reinforce effective teaching methodology and skills instruction techniques; » Introduce progressive skills required by riders of varying age, maturation, ability level, and goals;
Provide the coach with practice activities to reinforce student-athlete skill development; and
Facilitate the creation and use of a progressive practice plan for student-athlete skills development and team activities.
STATE AND LOCAL JURISDICTIONS REQUIRE THAT MASKS AND SOCIAL DISTANCING BE MAINTAINED.
Click HERE to Register on Eventbrite.